With whom, then, will you compare God?
To what image will you liken him? Isaiah 40:18
Last week, we considered how God reveals Himself, as Creator, paying attention to the physical realm He so ingeniously designed. I look around and see His fingerprints everywhere.
Today, let's zoom in a bit, beyond the physical and lavish in the wonder of His goodness, as He reveals Himself to us in the spiritual realm.
In 2 Kings, chapter 8, Aram was at war with Israel. Elisha, the prophet, informed the king of Israel where the king of Aram was staying. When the king of Aram found out, he was enraged with Elisha. So, "he sent horses and chariots and a strong force" to surround the city of Dothan, where Elisha was.
'"When the servant of the man of God got up and went out early the next morning, an army with horses and chariots had surrounded the city. "Oh no, my lord! What shall we do?" the servant asked.
"Don't be afraid," the prophet answered. "Those who are with us are more than those who are with them." And Elisha prayed, "Open his eyes, Lord, so that he may see." Then the Lord opened the servant's eyes, and he looked and saw the hills full of horses and chariots of fire all around Elisha."' 2 Kings 6:15-17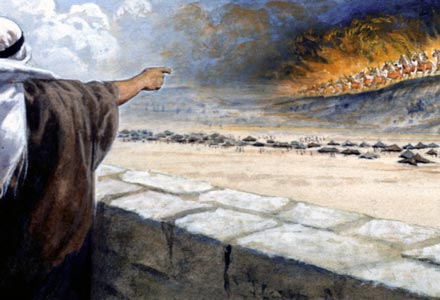 When I allow myself to become absorbed into the mentality of the world, trying to fit into society's norms, I quickly lose sight of the reality and truth, that God's army is fighting for me in every detail of my life. There is a spiritual battle going on all around me, yet God has given me absolute victory through Jesus. He reveals this truth unequivocally, through Scripture, through the life of Jesus, and through the transformation I have witnessed in my own heart, not to mention, the hearts of fellow brothers and sisters in Christ.
In my earlier walk with God, I expected Him to act as a genie, "poofing" away my problems as I sent up short, yet frequent prayers of desperation. When I struggled with a difficult person at work, I prayed the person would quit or be fired. When I failed to put gas in my car, I prayed He would get me to the next gas station, AGAIN. When I lost my keys, I prayed God would make them immediately appear, as I rushed around, frantic, frustrated because I was running late. The examples are endless.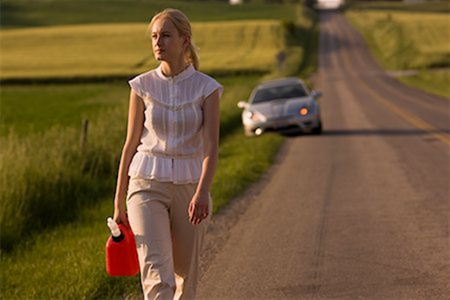 Yet, despite my ridiculous demands, He was and is patiently and faithfully transforming my heart from "glory to glory" (2 Corinthians 3:18). Please don't misunderstand. I'm not saying it is wrong to ask God for help in the little things, but when we expect Him to produce upon demand, then doubt Him when He doesn't, we miss the better gift that He is offering; relationship, heart transformation and victory.
What about the bigger storms of life?
Years ago, I met a woman who started coming to the church I attended. She was a returning prodigal, like myself. She suffered with a serious chronic health condition, significant financial problems, and grief over the loss of her husband, who'd recently passed away at a far too early age. I prayed earnestly for God to fix her problems, as I could not imagine how she could possibly remain faithful to Him, if He didn't perform a miracle in her overwhelming situation.
Over the years that followed, she and I became close friends, and it was amazing to watch her love for the Lord grow. I saw no immediate cure, no major financial breakthrough, and she fought depression over the loss of her husband. Yet, He proved His faithfulness in the midst of her difficult circumstance, as He walked through life's trials with her. Ever present within her, God empowered her to draw close to Him and I witnessed her grow with a deep sense of peace and joy that surpasses all understanding (Philippians 4:7).
Another dear friend and her husband lost everything they owned, except what they could fit into their car, when their beloved town of Rockport was hit dead center by Hurricane Harvey. Six months later, they still remain displaced, struggling to start over, yet their compassion and love for others, fueled by their trust in the Father continues to grow. He is their Rock (Psalms 18:2).
I've watched another precious friend be transformed from fearful and insecure to confident and strong in the Lord, as her faith has exploded in the midst of life's hardships and challenges. What Satan once used as a snare, God uses to empower her (Genesis 50:20). I am encouraged every time we meet in small group Bible studies, as I witness her speaking truth boldly in love, through the power of God's Spirit, which shines brightly within.
What do these three women have in common? Faith in Almighty God, the Maestro of life, as He orchestrates His great plans for us, plans to give us hope and a future (Jeremiah 29:11), all while composing His glorious opus upon our hearts, giving us a new birth with life to the full (John 10:10).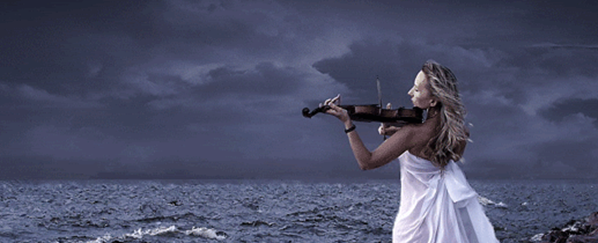 There are many others whom I've been privileged to witness God work amazing miracles in their lives. I've seen women struggle through the healing process to forgive spouses, friends and church leaders to experience victory. I've seen men let go of their anger and pride, surrendering to a Better Way. I've seen marriages restored, fear replaced with boldness, addiction overcome through surrender.
Indeed, God reveals Himself through the spiritual realm, as His Spirit works in us and through us, "to will and to act in order to fulfill His good purpose." (Philippians 2:13) He is good!
For this reason, I kneel before the Father, from whom every family in heaven and on earth derives its name. I pray that out of His glorious riches He may strengthen you with power through His Spirit in your inner being, so that Christ may dwell in your hearts through faith. And I pray that you, being rooted and established in love, may have power, together with all the Lord's holy people, to grasp how wide and long and high and deep is the love of Christ, and to know this love that surpasses knowledge—that you may be filled to the measure of all the fullness of God.
Now to Him who is able to do immeasurably more than all we ask or imagine, according to His power that is at work within us, to Him be glory in the church and in Christ Jesus throughout all generations, for ever and ever! Amen. Ephesians 3:14-21