Every good and perfect gift is from above, coming down from the Father of the heavenly lights. James 1:17a
There is no greater gift than God Himself; the Gift, who gives abundantly far more than I can ever ask or imagine. He doesn't limit His giving to once or twice a year. He gives generously, never ceasing. When I fix my eyes on Him, I become aware of His goodness; His gifts overflowing beyond measure.
As the Master Artiste, God gives only the best, lavishing me with His gift of beauty, captured exquisitely through creation. Opening this richly adorned package, I hike down the trail, surrounded by snow-capped mountains; fresh crisp snow crunching beneath my boots. Turning my head to take in the fullness of His glory, I feel totally alive, as a cold breeze brushes my face. A water fall, frozen in time, reveals a natural sculpture, while ice fog paints dazzling intricate ornaments sparkling with His divine touch.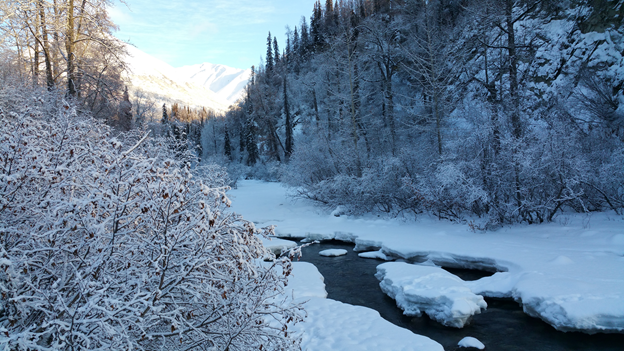 As the Giver of Life, He knit me together in my mother's womb. By His own hand, I am "fearfully and wonderfully made." (Psalms 139: 13-14) With a plan and a purpose, He breathed air into my lungs, ordaining every day of my life before one of them came to be. Amazed at the complexity of this body He clothes me in, I reflect on the vast array of gifts within this gift, never ordinary or mundane.
Through my senses, He gives me not a three, not a four, but a five-dimensional experience, inviting me to enjoy life fully, using sight, sound, smell, taste and touch.
The gifts I receive through sight alone are endless; every day unique. Tonight, I may gaze upon a trillion stars twinkling across the heavens. Tomorrow, I might awaken to clouds aflame in reds, yellows and golds, as they sweep across the horizon, like feathers. Through sight, I watched my son take his first step, my oldest daughter climb her first tree and my youngest daughter catch her first fish. To see the smile of a stranger brings a smile to my own face, while a twinkle in my husband's eye stirs my heart and reminds me I'm loved.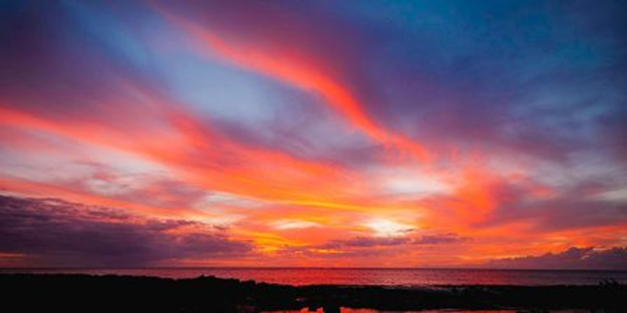 Through the gift of sound, God opens a whole other world; thoughts born of the heart and melody blending together, to touch my soul in a deep and powerful way. The sound of music can bring healing to the broken. It can sooth the anxious and invigorate the tired. What fun it is to crank up the radio and break into dance, delighting in the Lord, as I sing along with my favorite band. Yet in the quiet of the morning, as the birds come alive, I listen contently, as they break out into their own celebration of song.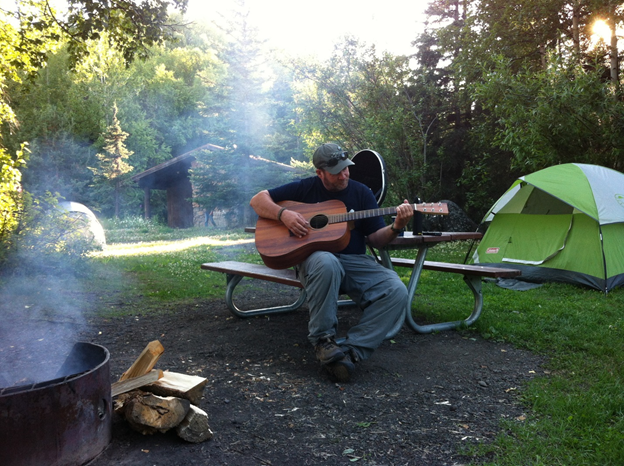 With the gift of smell, I delight in the aroma of bacon frying in the kitchen, cookies baking in the oven, minced garlic sautéed in oil. The sweet fragrance of a candle permeating the air invites visitors to relax and feel at home. The sense of smell can spark fond memories of an event long ago, as if it were yesterday. It may even remind me of a favorite person, inviting me to reminisce over a kind deed, a gentle touch or a warm embrace.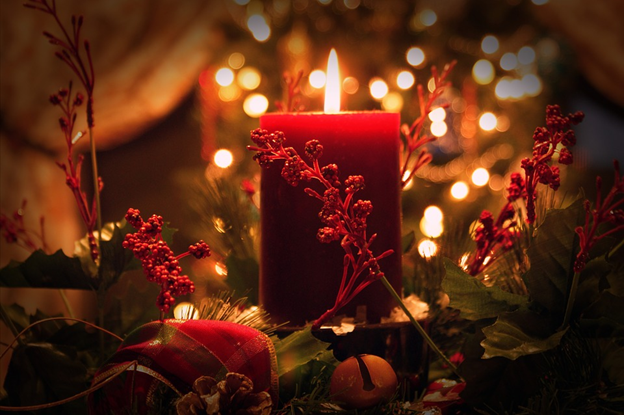 Thousands of taste buds can turn every meal into a smorgasbord of delight. From the sweetness of a cantaloupe to the tartness of an orange, fueling my body need not be boring. God is so wise and generous, there is no end to variety. He takes a necessity of life, nourishment, and gifts me with taste, that I may enjoy His bounty!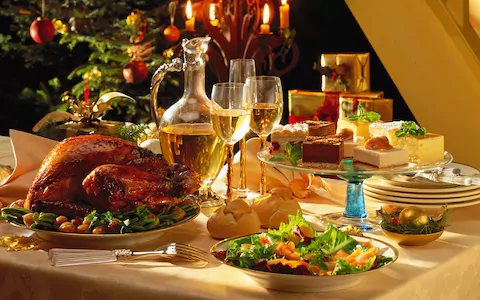 Finally, through the five senses, God gives me the gift of touch. The warmth of a hug or a gentle touch whispers, "I care." A firm handshake encourages me, communicating mutual trust or commitment. Through others, created by God, He offers His touch every day, manifested in endless ways. He might kiss my cheek through a loving mother or comfort me through the embrace of a friend. Knowing how much I need touch, He places people in my path every day.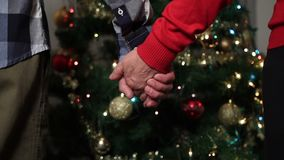 As Christmas draws ever nearer, God reminds me that His gifts surround me, in each moment, wherever I go. He invites me to stop, look, listen, smell, taste, and touch His goodness and enjoy.
Taste and see that the LORD is good; blessed is the one who takes refuge in Him. Psalms 34:8